<
Treehouse


• Prototype
• Concept
Prototyping for the Treehouse Innovation Space, Tokyo (w/ Moving Brands)

We partnered with SY Partners — whose role included the development of a creative curriculum containing 12 innovation modules — to translate the content into a strategy for immersive experiences. They asked us to consider how technology can support and enhance the visitor experience, while remaining sensitive to the beautiful and calming environment.

We approached the project by our '30 Ways' project methodology — a series of weekly innovation sprints designed as an antidote to the usual 'agency' approach where three 'routes' are proposed as a solution to a creative problem. Our approach is based around a small team creating 20–30 prototypes over 10 or so days. These can be illustrations, diagrams, sketches, video mocks, or interactive demos. We use these as props for discussing the impact of various ideas and shortcut towards an innovative solution much quicker than guessing with a handful of approaches.

For Treehouse we ran three sprints, creating a shortlist of prototypes, ranging from interactive objects to room scale experiences — covering apps that start the experience at home; peaceful virtual landscapes for when you arrive and decompress from daily life; magic tools for interacting with sand and immersive pods you could talk to during your visit; and data sets to explore after the Treehouse experience back at work with teams. We traveled to Japan to demonstrate each experience first hand with the project team and learn about the opportunities for each interaction.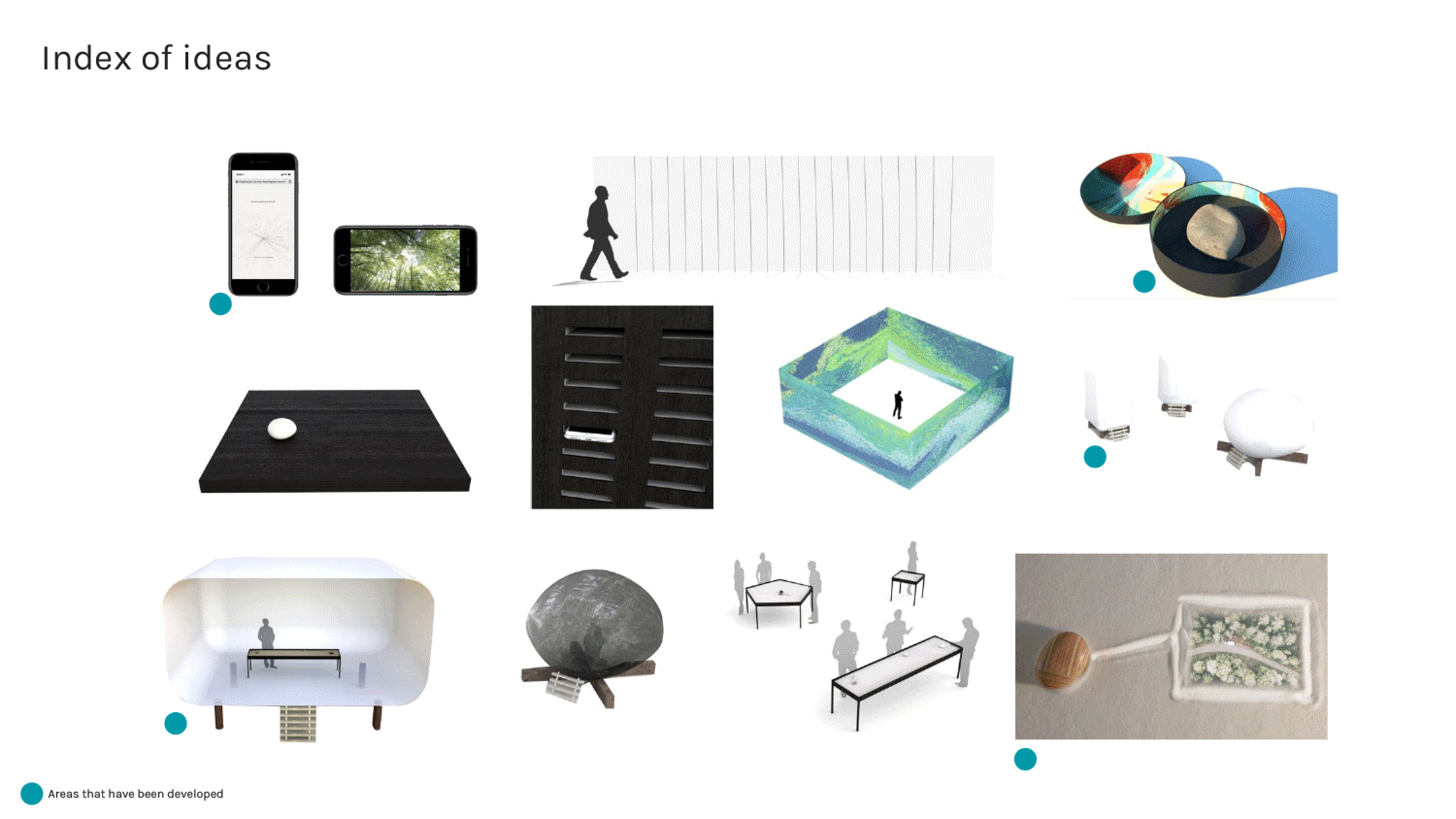 The whole experience was bound together by the concept of 'Kaiseki' — meaning 'bosom-pocket stone' — a stone used by Monks, warmed in the fire and held close to their body at night to keep warm during periods of starvation.

We designed a system to allow each member to create their own unique stone. The system translated each design into a model for advanced 3D printing, with embedded technology and a custom dying process. The stone acts as each user's guide throughout the experience and for unlocking new experiences before and after visits. Surfaces are sensitive and react to it, and data can be saved to, and retrieved from it.